Get your AWS project off the ground, the right way,
start your journey with Accelera
Accelera's AWS migration service leverages over 25 years of real-world expertise and experience in Cloud and ICT services.
Our certified consultants and engineers combine years of enterprise best-practice experience, with a solid understanding of mid-market requirements, to provide practical, strategic, and outcome based strategies for mid-market organisations.
AWS Migration is designed specifically to help organisations kickstart their AWS project. Our strategy-led approach ensures the best design and migration deliver for your organisation. 
The service is comprised of 2 parts:

Accelera will perform an assessment to review your requirements, and identify potential applications that your business could migrate to AWS.
1 hour of consulting to workshop and discuss your requirements, and expectations from a potential migration (e.g. reduced cost, increased agility, etc) and surface any concerns or constraints (security, timeframes).


A further 3 hours of professional services – analysis and design, performed by Accelera senior engineers, specialists in application migrations, and AWS best practice.
An high-level independent assessment and
overview of your current state.
The opportunity to gain advice and insight from
our technical experts and consultants.
A recommended AWS architecture design.
Cost estimates based on the AWS Calculator.
A high-level migration plan with a suggested
timeline.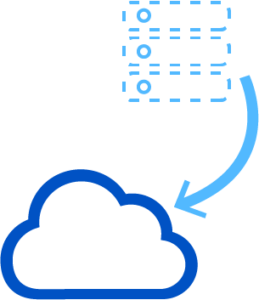 Accelera will complete the AWS migration to the agreed scope of work, as outlines in the kickstart assessment.
An assessment of your environment.
An estimate for the managed services fees for the migrated environment.
Migration of environment into AWS as per agreed Statement of Work
Detailed design of the AWS footprint and architecture.
Setup of AWS baseline environment, monitoring and management platforms.
Coordination of data migration.
Oversight of environment testing & QA.
Assistance with any cut-over aspects.
The professional service hours mentioned above are our minimum standard. Final hours and costs are subject to scope. During our initial engagements we'll discuss your requirements, and from this we will work how to leverage the AWS migration service to your advantage.
Find out how
our AWS Migration service could work for you.
For more information, and to discuss how our AWS migration service could work for your organisation. Contact us or contact your AWS Account Manager.