Unlock change with the right expertise
Work with our business builders and technology experts to empower your strategic thinking with market-leading technical expertise. Move your organisation forward with innovation, new capabilities and a passion for customer success
We focus on helping your organisation build up the means to deliver strategic disruption. Don't wait to be sidelined by fast-moving competitors. With Accelera's technical skills and strategic planning, you can discover new ideas and markets.
Disruption & Transformation
Corporate Capability Uplift
Digital Readiness Assessment
Strategy Development
ICT Roadmap & Oversight


Modern Operations
Cloud Maturity Assessment
Platform Architecture
Infrastructure Automation
Technology Strategy
Cost Optimisation
Cloud-native Security
Implementation & Delivery
Planning and Migration
Assessment
Cost Planning
Repeatable Automation
Architecture
Security Best Practice
Platform Automation
DevOps / DevSecOps
CI/CD
Integration
SRE
Optimisation
Cost
Emerging Technologies
Security
Performance
Management and Support
Operational Excellence
Incident Escalation
Troubleshooting
Automation & Integration
Vendor Liaison
Security
Continuous Security
Penetration Testing
Compliance
Ongoing Protection
Reporting and Recommendations
Cloud (Platform)
Security
Process
Network

Helping you focus on doing business differently before the technology solutions enter the picture. We ensure strategy drives technology, and not the other way around.
Disruption & Transformation
Discover new opportunities and enable innovation within your organisation. Make bold decisions based on sound business intelligence. We'll help develop a strategy to shift your business ahead of the curve by leveraging digital, and put it into play with a prudent ICT roadmap that will deliver cost-effective outcomes quickly.
Move fast with what you have and what is available. We leverage modern cloud platforms to realise your strategy, while keeping grounded in cost-effectiveness, security and control. With a focus on automation, we ensure your digital platforms are easily managed and integrated, freeing up your people to focus on your core applications and deliver business outcomes.

Delivery & Implementation
Put your roadmap into play with internal and external teams. Leverage our  technical expertise and extensive experience to deliver the outcomes you need to support your strategy
We bring strong experience and skills to the table in designing best-practice architectures and low-risk migration plans that meet your needs to keep the business running as you transform.
We continuously improve your deployed platform to bring the power of automation to deliver scalable, manageable digital services that improve over time.
We leverage continuous improvement and automation to embrace new feature releases from the major technology platforms and drive down consumption costs, all while improving resilience and security.

Focus on your business. The platforms and technologies you put into play must support your organisation securely, reliably and with best-of-breed service delivery.
Using our extensive operations experience, we keep the lights on for your business-critical applications. We handle incident response, escalation with external platform vendors, problem tracking and resolution, and act on lessons to help make any incident a one-off.
Keeping your technology platform secure is a critical and continuous responsibility to protect data and meet your compliance needs. We assess the right capabilities to protect you, test ongoing deployments for new vulnerabilities, and put in place security measures that make continuous delivery compliant.
Reporting and Recommendations
Ongoing reporting of the health and resilience of your technology platform helps find trends, iron out issues and identify changes to the architecture, systems and processes to improve security and reliability. We bring market-leading tooling and processes to our ongoing services that have you covered.
Open-ended, consultant-heavy engagements that don't deliver tangible outcomes hold back your business. We understand you want predictable costs, quick results and measurable benefits, and we reflect this in our pricing, engagement model and ability to deliver.
Strategy should drive technology, not the other way around. Through experience, we know that success is grounded in strategy, and that's why we always deliver strategy-first solutions.
We believe that every move should be purposeful and impactful. That's why every engagement is strategy-first and fit for purpose, so that we maximise the value and potential of your investment. Operational excellence comes from making smart, well-informed your decisions. Our extensive experience helps you shine.
Accelera is built on over 25 years' experience in the industry. When we design, architect and build, we constantly ask ourselves – is this the best it can be? If we're not happy, we won't let it lie.
"Accelera takes a holistic view of digital. We are now on a clear journey of digitally driven innovation."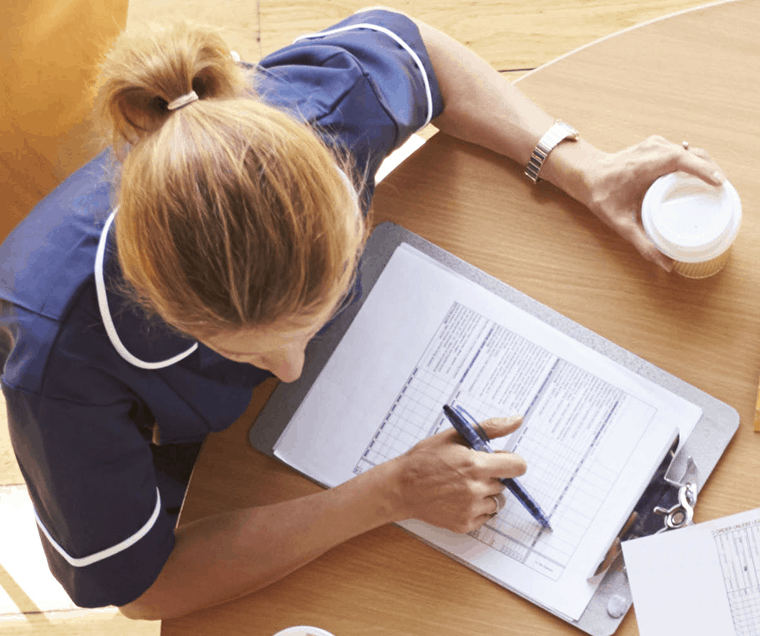 Eddie Van Den Bempt
Director, Corporate Operations & CFO NSW Healthcare Complaints Commission
Looking to drive change? Contact us​
Contact us to find out more and to see how we can help you with your next project.