Accelera helps you get ahead of it.
We help 
build your digital capability to become a disruptor, 
using 25 years of real-world experience to deliver
pragmatic, achievable
digital outcomes.
Leverage our experience to build your capability
With decades of mid-market leadership experience, we work with your business leaders to develop digital strategies to:
Understand your customers and business through data
Engage customers better through digital platforms
Innovate faster to deliver better services to customers
Improve efficiency, speed up processes, and focus your people on what matters
Focusing on enhancing your corporate capabilities, we combine market-leading advisory with exceptional service delivery to put your organisation on a path to rapid and necessary change.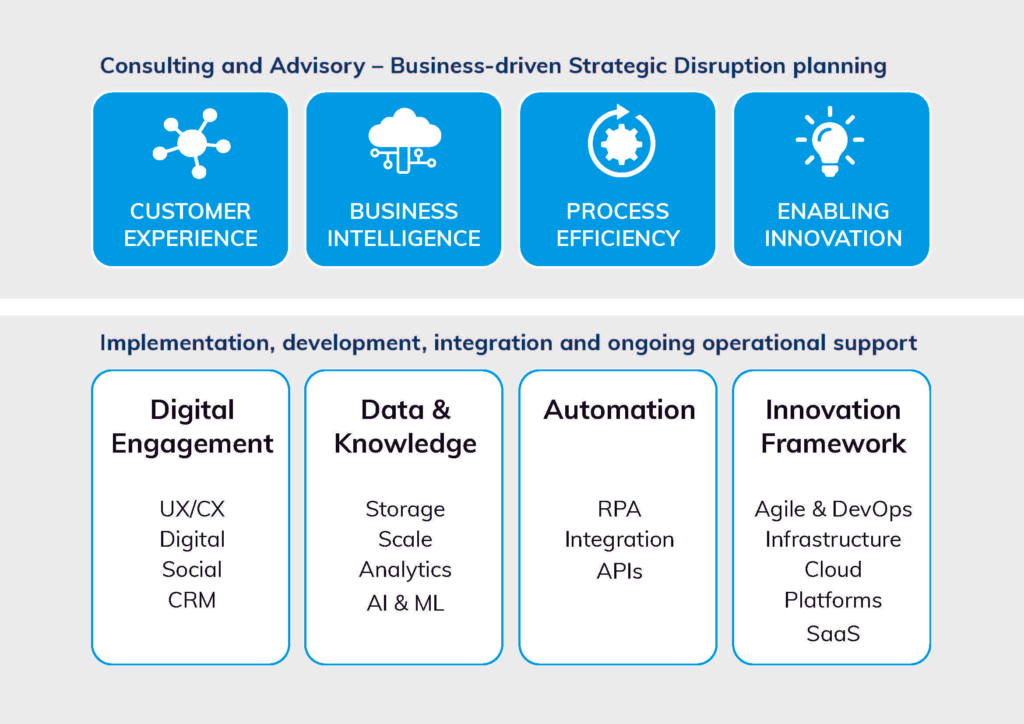 See what our customers are saying
Get the business outcomes you need in the time frame you need them.
Accelera delivers outcomes with a tangible return combined with an uplift in capability.
"Accelera takes a holistic view of digital and was able to help transform our organisation while we maintained existing levels of service delivery. We are now on a clear journey of digitally-driven innovation."
Eddie Van Den Bempt, Director, Corporate Operations & CFO, NSW Healthcare Complaints Commission
Get the resources you need
Insights to help start the conversation