From archaic to disruption ready:
How Info Salons
digitally transformed
for the future.

Info Salons: Leading event technology company.
Part of global experience group Freeman, Info Salons is a leading event technology company, developing and delivering state of the art registration of events and data management technology, and other innovative solutions for event organisers and exhibitors.
Founded in 1990, Info Salons has been the technology backbone of some of Australia's biggest and most high-profile events, including the 2000 Olympic Games held in Sydney. 
Company:
Info Salons
Industry:
Exhibitions and Events
Technology
Challenge:
Archaic infrastructure
Limited capacity to innovate
Solution:
Cloud Transformation
Application Transformation
DevOps | CI/CD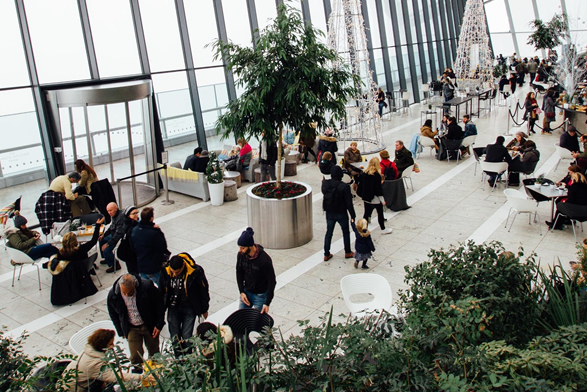 Transforming 30 years of legacy infrastructure
Info Salons' almost 30 years in the industry meant that there was a lot of legacy technology under the bonnet. As with many leading organisations, the need to stay ahead combined with a lack of bandwidth to change core systems meant the company was forced to move forward by building on top of their old
infrastructure, with only functional enhancements where it made sense.
The archaic nature of infrastructure and processes meant that it was taking the Development team up to 6 weeks to deploy a new release.
Digital Transformation in 6 months
In early 2019, Accelera was engaged to provide a 5-day review of all existing applications, the environment, architecture and tooling, with the aim of supporting a first phase project of revamping their CI/CD automation and development workflow.
During this discovery phase, the teams quickly realised that the scope of the project needed to be broadened in order to support their transformational plans.
After an in-depth analysis of the overall environment, Accelera devised a plan that could be categorised into three core areas: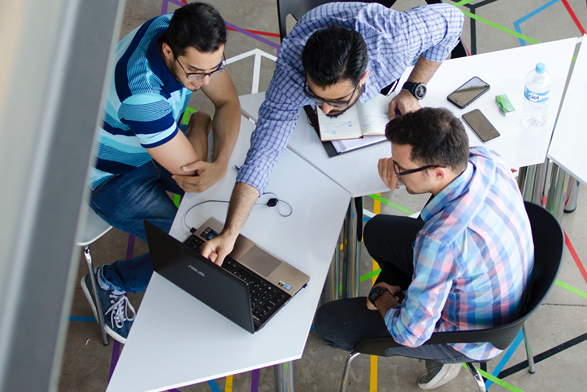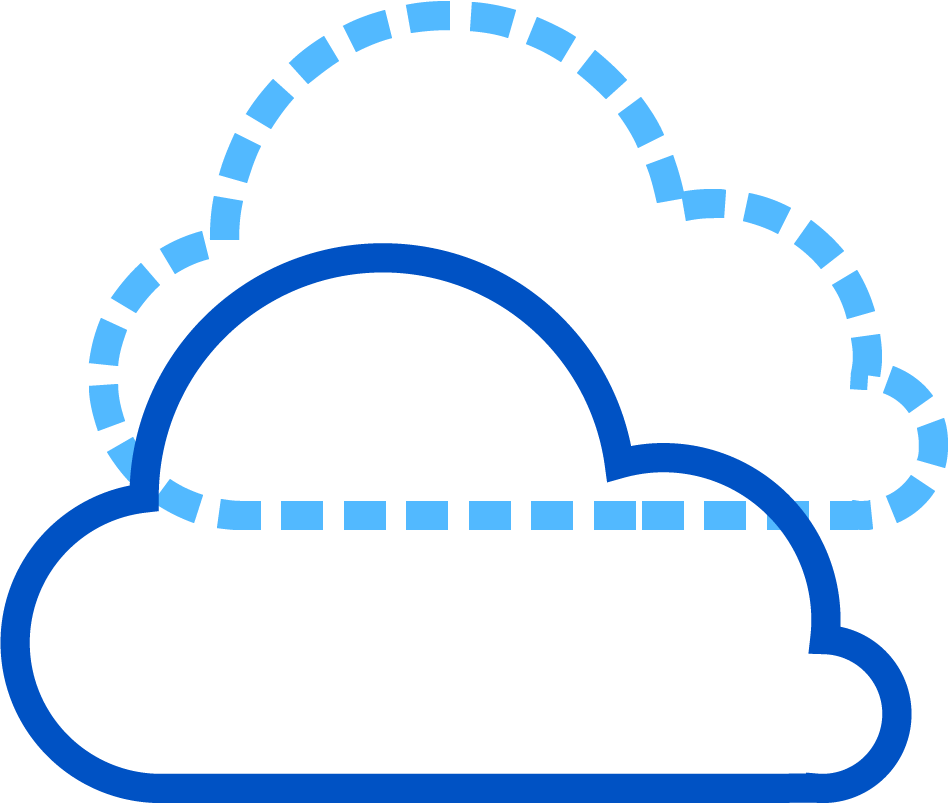 2nd Generation Cloud Transformation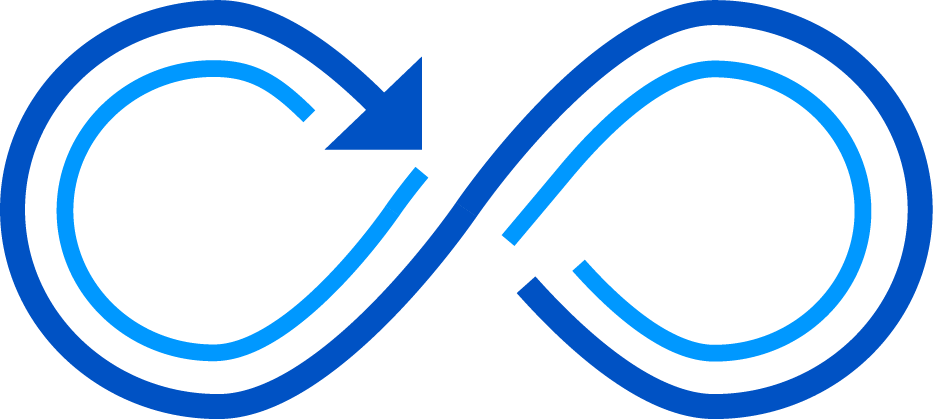 DevOps and CI/CD Implementation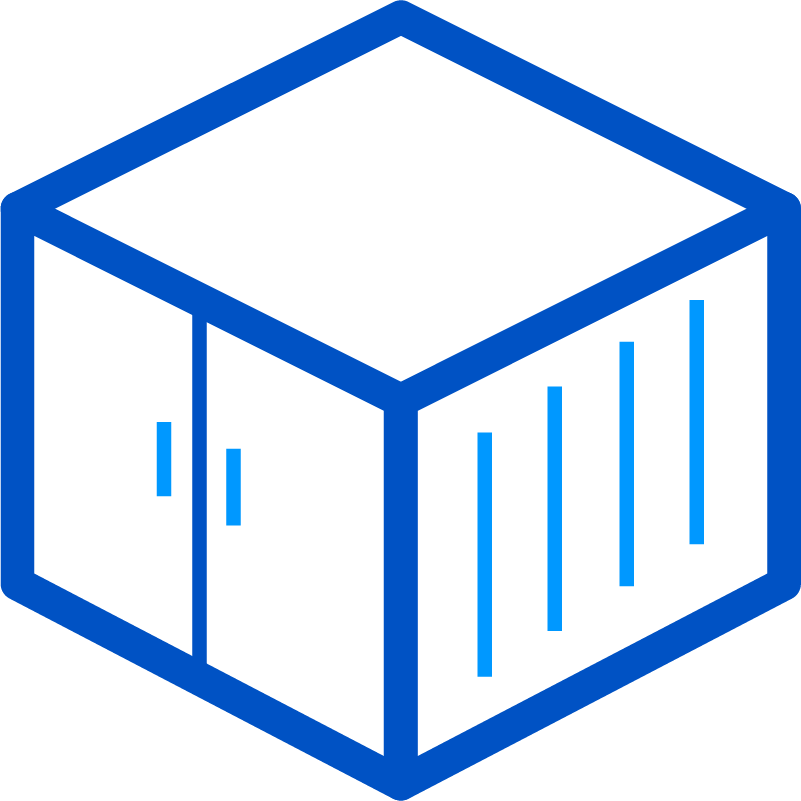 Monolithic to Containerisation
Scroll across to read all about Info Salons' successful outcomes.
Release cycle reduced from 6 weeks to 4 days.
It used to take 6 weeks to deliver a new release in the old environment, with the most senior developers and technical leads required for each release and facing cumbersome manual processes that were error prone and unreliable. Through the new digital platform this has been reduced to 4 days, delivering applications much faster and more reliably through an automated delivery pipeline by leveraging containers and new DevOps processes.
Increased new product delivery by 50%.
The transformed environment has allowed teams to work in parallel, for faster product development, release and innovation. Info Salons has increased the rate of services released into production by 50%.
Pivoting in the face of uncertainty
in 3 just sprints
COVID-19 has taken a devastating toll on many industries, including events and exhibitions. Info Salons' engineering team built a new virtual event product in just 3 sprints. The company went from 30+ years in supporting and enhancing offline events, to delivering new services in the virtual events space within a few weeks, by putting in place powerful innovation capability, ISG was able to move quickly in the face of significant market uncertainty.
100% Infrastructure as Code coverage
By leveraging powerful HashiCorp Terraform technology, Info Salons has achieved 100% Infrastructure as Code coverage automating CI/CD for products and infrastructure. This transformation provides a more agile and robust environment to support disruptive change and innovation.
Deployments of new application features reduced from 1 day to <15minutes>
Application deployments were manual, cumbersome and problematic, often taking anywhere between 1 hour and a full day effort from a dedicated senior resource to monitor, deploy and release features. Through phase 1 of the digital transformation project, Info Salons was able to reduce the time it took to deploy applications from over a day to less than 15 minutes.
15minutes>
Enabling Innovation 4-6weeks for a prototype
Engineering and cloud/platform resources are no longer burdened with traditional manual processes that would distract them from core engineering and development activities. Powered by the new digital platform, it only takes 4-6 weeks to build a product prototype, after a business case is approved – allowing teams to experiment, fail fast and innovate effectively.
'Shift Left' security baked in
Data Security is paramount at Info Salons. Previously, infrastructure deployments were bespoke and manual, which caused unnecessary duplication of tasks and was overly susceptible to human error. Through Accelera's depth of knowledge and experience in Cloud and application security, best-practice processes are baked-in to their new DevOps processes, providing more confidence with each release.
Empowering talent to innovate independently
Accelera has standardised the development workflow and put guidelines and documentation in place to speed up upskilling and knowledge transfer – teams now have the tools and knowledge to make autonomous decisions, innovate and drive results.
Leveraging Business Intelligence
With all the distractions of a legacy environment and processes largely resolved, Info Salons can continue to concentrate on delivering outstanding customer experience. With the new digital platform in play, they can draw on business intelligence to make informed business decisions and to ensure that they are supporting their customers in their success.
A new wave of energy
Freed from the old archaic environment, the engineering teams have a new lease of life. They can take their years of knowledge and insight in the events and exhibition industry to implement new ideas quickly. Teams have a new wave of energy and pride, coupled with the new digital platform, allowing them to bring their value and show their talent.
It can take an organisation months if not years to realise the benefits of their digital investments. Working with Accelera we were able to see results from day one. From shining a light on gaps, to providing a new perspective, to delivering an outstanding digital platform, and above all being a genuine partner that just gets' it. 
We have incredibly talented technical people at Info Salons, and leveraging Accelera's expertise we were able to change mindsets and bring the best out of everyone. We look forward to working with Accelera on many more projects ahead."
Kevin Lee
Chief Technology Officer (CTO)
Info Salons

With a newfound confidence in the technology, processes and ability to tackle disruptive change, Info Salons is working on the next phases of its Digital Transformation strategy. Accelera continues to be a core technology partner, providing the company with the technical expertise and strategic advice to deliver on their ambitious plans.
During the next phase Accelera and Info Salons will be working together to identify new opportunities, whether that is leveraging business intelligence, strengthening international strategy or building out new product lines. Info Salons has the foundation to drive effective and strategic change with Accelera at their side.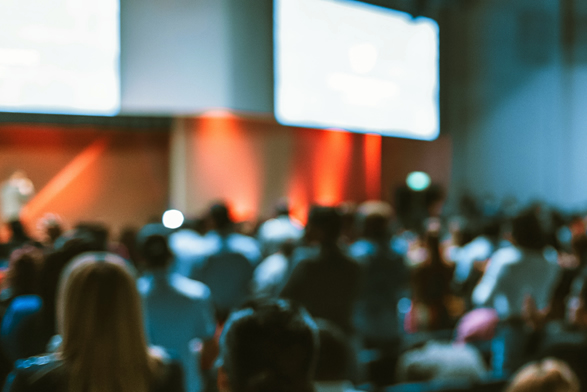 Contact us for more information
If you have any questions, please feel free to contact us.
We'd love to speak to you about your next project.